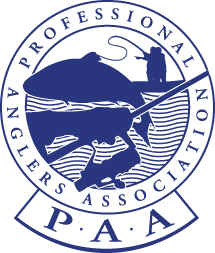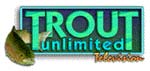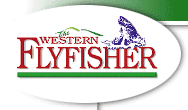 If you have an organization that you would like featured here, just drop me a note. All inclusions are subject to approval by the board of the Handicapped Float Tubers Association.
American Sportfishing Association - An industry trade association, is dedicated to serving the needs of the entire sportfishing community. Located in Alexandria, Virginia, it is a non-profit industry association working to ensure healthy and sustainable fisheries resources and increase sportfishing participation through education, conservation, promotion and marketing.

Fish the Web - Saltwater cyber anglers fishing club.

International Game Fish Association - Detailed historical information on the organization, our founders and the sport of fishing.

Pacific Coast Sportsmen - A saltwater sport fishing club for all the men and women who fish the Pacific Coast. Online fishing reports, links, tips and recipes.

Kona Charter Skippers Assn. - Kona Hawaii fishing specialists since 1956. Association members fish the coast of Kona Hawaii for marlin, tuna, mahi-mahi, wahoo and other saltwater species.

United States Shore Angling Association - Freshwater and saltwater angling association devoted to shoreline fishing in America.

iFish Online News Group - Sharing hot spots and fishing information from around the world.

Utah Trout Unlimited - Articles, an online Utah fishing guide, membership and conservation information.

The Ivy Tech State College Fishing Club - A coed club dedicated to promoting sound conservation, fellowship, community service and tournament fishing.

The Blue Marlin Chronicles - The West Palm Beach Fishing Club is the 2nd oldest fishing club in the nation. With fishing reports, contests, meetings and membership information.

European Fishing Tackle Trade Association (EFTTA) - Directory of fishing tackle suppliers worldwide, categorised by country, products stocked and by name.

Ocean City Marlin Club - Anglers conserving marlin and promoting sportsfishing located in Ocean City, MD.

International Snook Federation - Preserving the natural reefs and snook fishing.

Maine 4-H Fishing - Marine habitats, water cycles, stream ecology and angling skills.

The British Conger Club - Formed in 1962 to further the aims of dedicated conger eel anglers and to ensure the survival of the species. The conger eel is found in the waters surrounding the British Isles and other Northern European countries.

Rocky Mountain Angling Club - Members gain exclusive access to quality catch-and-release fly-fishing along 31 private rivers, streams and ponds in Colorado and Wyoming.

Napa Valley Anglers - A fishing club in Napa Valley, California. Photo galleries of fish caught and club events.

Great Lakes Sport Fishing Council - The Council is a confederation of organizations and individuals who share a concern for the present and future of sport fishing, our natural and stocked resources and the ecosystem in which we live.

Carmarthenshire Fishermens Federation - Information about lodging, fishing, aquaculture and maps for Carmarthenshire, Southwest Wales, UK.

Curry Guides Association - Provides guide, river and calendar information, including a newsletter, relating to fishing in Southwest Oregon.

Michigan Steelhead and Salmon Fishermen's Association - An organization dedicated to preserving the fishing and its heritage throughout Michigan and the Great Lakes.

Fish Tales Fishing Club - Family oriented club offering meetings, outings and fishing reports in Oak Forest, Illinois.

Master Anglers Club of WMU - Western Michigan Universities fishing club with weather reports, fishing reports, pictures and membership information.

San Fernando Valley Saltwater Fisherman - Saltwater fishing club offering meetings, fishing trips, photos and related links.

Barnet and District Angling Club - Founded in 1933, in Barnet, UK. The club provides facilities for its members with several private lakes and rivers, and shared access to other area club waters.

Long Point Bay Anglers' Association - Our Association's mandate is to promote and protect the sport fisher of Long Point Bay on Lake Erie, Ontario, Canada.

Wigan and District Angling Association - Established angling association based in Wigan, in the north west of England. The association controls angling on stretches of the Rivers Ribble, Wyre, Douglas and Winster, about 25 miles of the Leeds & Liverpool Canal and several stillwaters.

Kokanee Power - Non-profit organization dedicated to enhancing kokanee and king salmon fisheries in the state of California.

Great Harbour Cay Marina Fishing Club - Great Harbour Cay Marina located in the Berry Islands, Bahamas.

Bredbury Anglers Coarse Fishing Club - Located in Bredbury, UK, with details of meetings, matches and results.

Grange Angling Club - County Durham, England. Coarse and trout fishing.

San Diego Rod and Reel Club - Offering fun filled informative meetings held on the 1st Thursday of each month for families to the experienced angler.

The California Fishing Network - Team members share information by message boards, reports, newsletters and articles relating to California.

Hook-em-Hard Fishing Club - Located in San Diego, California, fishing fresh and saltwater within the San Diego Area.

Team Borracho - Salt water fishing club in the Los Angeles, CA area, club sponsors and participates in fishing events.

Farragut Striper Club - New York saltwater surf fishing fellowship.

Pikemasters - Organization for the northern pike angler.

Wynyard Angling Club - Formed in 1999 to unite anglers in the Wynyard and surrounding districts. Tasmania, Australia.

Coalition of Confused Coastal Fishermen - Dedicated to saltwater fishing on the Gulf coast near Houston, Texas. Includes photos, events calendar, resources and discussion forum.

Colchester Angling Preservation Society - Fishing for carp, pike, bream, roach, rudd, barbel, tench and catfish in Essex, U.K.

Pensacola Big Game Fishing Club - Marlin fishing club located on the northern Florida Gulf coast. Featuring the largest Marlin tournament in the Gulf of Mexico.

Lansing Chapter of Trout Unlimited - Information on meetings, projects and activities for the club located in Lansing, Michigan.

Paul H. Young Chapter, Trout Unlimited - Located in metropolitan Detroit, Michigan, whose mission is to conserve, protect and enhance the watersheds which support wild trout and salmon.

Salisbury State University Fishing Club - Providing students, faculty, staff and alumni the chance to enjoy the sport of fishing in the community.

Southwest Washington Anglers - Salmon, steelhead, sturgeon and other fisherman meet in our Lewis River Chapter.

Freshwater Fishing and Stocking Assn of Queensland, Australia - Freshwater fishing and stocking associations throughout Queensland.

Black Lake Association - The mission of the association is to further recreational opportunities and enhance the scenic beauty of Black Lake and the surrounding New York area.

Berkshire Fishing Club - Nestled in the gently rolling hills of western Massachusetts, the club is open from May through October, with fishing, hiking, canoeing and sometimes doing nothing at all.

Gar Anglers Sporting Society - Dedicated to promoting the gar as worthy of sporting and scientific interest.

Texas Flyfishers of Houston - FlyFishers club dedicated to nature conservation and promotion of the sport of fly fishing

Project F.I.S.H - Friends Involved In Sportfishing Heritage - Sportfishing organization dedicated to teaching fishing skills.

British Float Tube Association - United Kingdom club offering information about float tubing.

Manderson Trust - The Manderson Trust for the disabled provides a safe environment for people with disabilities to fish in safety, with toilets, cooking facilities and telephone on site.

Western Wight Angling Club - Isle of Wight in the UK angling club site with fixtures, results, size limits, records, fish finder and weather reports.

Dartmouth Angling and Boating Association - Sea fishing club in Devon, UK, with information for anglers wishing to fish River Dart and the adjacent sea.

Cornwall Lunker Club - A family fishing club that promotes the fisheries located in Cornwall, Ontario, Canada. With monthly meetings, outings and derbys.

Billericay and District Angling Club - Formed in 1957, in Essex, UK offering fishing on 24 lakes and 9.5 miles of river.

Coalition of Confused Coastal Fishermen - A fun group of saltwater addicts. No dues, no rules and no agenda. Message boards, fishing reports, advice and many fishing resources.

International Fellowship of Fishing Rotarians - The official site for Rotarians who share an interest in sport fishing, the youth of our communities and our environment

Northeast Wyoming Walleye Association - Northeast Wyoming fishing tips, reports and local club information.

The Lake Ray Roberts Sportsman's Association - An organization of individuals and businesses working together to monitor, protect and improve the high quality sport fishery and wildlife environment of Lake Ray Roberts, Texas.

Outer Banks Social Club - Located on the Outer Banks, North Carolina. The fishing club includes links, message board and photos.

Northern Districts Sportfishing Club - Located in Adelaide, Australia fishing for tuna, salmon, kingfish, snapper and whiting.

Salmon and Trout Association - Formed in 1903 by the Worshipful Company of Fishmongers in the City of London, UK. Includes water resource information for England and Wales.

Marina Del Rey Anglers - Fishing club in Los Angeles, Califonia featuring the Halibut Derby.

National Association of Boat Angling Clubs - Official national body representing boat anglers in the United Kingdom. Providing a united voice in matters affecting our sport.

Old Boy´s Angling Club - Located in Durban, KwaZulu Natal, South Africa, the club concentrates it's efforts on Rock and Surf competition angling within the parameters of the Natal Coast Anglers Union (N.C.A.U.), the official Body representing registered Natal angling clubs.

Silver City Angling Club - Fishing on the river Don. Aberdeen, Scotland

Tuckaseigee Chapter of Trout Unlimited - Located in the Great Smoky Mountains of Western North Carolina dedicated to the preservation and education of cold water fisheries through the South East.

Specimen Anglers Society - South African Carp anglers in search of big carp.

Hyannis Anglers Club - Cape Cod, MA sportfishing club. Information on their upcoming tournaments.

Todmorden Angling Society - Fishing on ten stillwaters, thirteen miles of Canal, and some parts of the river Calder, UK.

The Des Plaines Lunkerbusters Club - In operation for 25 years located in Des Plaines, Illinois, with monthly meetings, fishing programs and outings.

Michiana Walleye Association - Founded in 1993 to enhance the St. Joseph River and its surrounding waters in northern Indiana. Dedicated to walleye fishing, preservation and conservation.

Kichigai Anglers - Saltwater fishing in Southern California with information, current conditions, reports and links.

Cape Cod Charter Association - Provides information, bookings and referrals for fishermen interested in charters, charter boats and guides for all Cape Cod and the Islands of Nantucket and Marthas Vineyard.

Shady Grady Fishing Team - Fishing reports for middle Chesapeake Bay, Maryland. Listing of charter boats, manufacturers and weather links.

Bromley and District Angling Society - Located in Kent, UK, the club has nine venues including river, lakes and ponds, from the Sussex and Kent borders across to Seven Oaks and Tunbridge Wells. Club events cater to match, specimen and pleasure anglers.

Texas City La Marque Jaycees Fishing - TC-LM Jaycees host the annual Tackle Time Fishing Tournament every year along the Texas City Dike.

Shark Angling Club of Great Britain - Catch and release sharks and other species on a variety of exciting trips and excursions on the South coast of Cornwall, England.

Idle and Thackley Angling Association Web Site - Coarse fishing club based in Bradford, UK.

Coastal Conservation Association - An organization of fisherman concerned with conserving our coastal natural resources, located in Center Barnstead, New Hampshire.

Atlantis Anglers Association - Located in Long Island, New York with several club contests, club sponsored fishing charters, seminars and membership information.

Ted Trueblood Chapter of Trout Unlimited - Our mission is to conserve, protect and restore the trout and salmon fisheries in the watersheds of Idaho.

Blue Circle Sea Angling Club - Sea fishing club located in Kent, United Kingdom.

Pike Anglers Club of East Sussex, UK - All about Pike with hints, tips, tricks and articles.

Newton Abbot Fishing Association - Coarse fishing club giving details of over 20 waters in and around Newton Abbot, South Devon,UK.

Kidfish - An outreach program designed to educate and provide hands on fishing experiences to children of all ages.

Ontario Federation of Anglers and Hunters - Source for information on Canadian fish records, news, invading species hotline, youth education, conservation programs and fishing television.

Northshore Chapter of Trout Unlimited - Serving the Greater North Lake Washington Area of Washington State with activities, conservation projects, events and meetings.

Weymouth Angling Society - Located on the waters edge in Weymouth Harbour, UK.

Kids All-American Fishing Derby - Nationwide kids fishing derby program. Encourages the sport of fishing to youngsters and their families.

Gar Anglers' Sporting Society - Dedicated to promoting the gar as worthy of scientific and sporting interest.

Australian National Sportfishing Association - ANSA is the peak body representing the recreational angling industry in Asutralia. Branches and clubs exist all over the nation. The site has the largest fish recods chart in the world. We are environmentally inclined and our ethics dictate our use of the aquatic playground.

The Internet Fishing Society - Non profit, public service organization devoted to the promotion of fishing the protection of the seas and the preservation of fishing habitats for use by all people.

Sebago Lake Anglers Association - To promote, protect, and enhance salmon, lake trout and other species fished in Sebago Lake, Maine, USA.

SEPYS - West Yorkshire, UK children's organization offers outdoor activities such as fishing as well as photos, history and a forum.

East Texas Fly Fishers - Teaching, promoting, and enjoying fly fishing by offering meetings, newsletters and related links.

North American Crappie Association - Fishing regulations, tournament fishing, fishing license and links for crappie fisherman.

Avalon Beach Fishing Club - Based near Pittwater north of Sydney, Australia.

Lymm Angling Club - Located in Cheshire, U.K with the latest news, events and catch reports.

Shabbona Lake Sportsman Club - Established in 1982 to help enhance and preserve the natural resources at Shabbona Lake State Park in Illinois.

Mako Fly Fishers - MAKO (Missouri, Arkansas, Kansas, Oklahoma) fly fishers with information on club activities and fly tying patterns.

Bradford Angling Association - Angling association based in Bradford West Yorkshire, catering for carp, coarse and game angling.

Wansbeck And Cramlington Angling Club - Coarse angling club in Northumberland, (UK).

The Niagara Hookers Fishing Club - Niagara Region anglers club in Southern Ontario, Canada.

Beauly Angling Club - Rules, photos, maps, fishing permit costs and where to fish and flyfish on the River Beauly and estuary, Scotland.

Buccaneer Yacht Club International - Located in Palm Beach Shores, Florida.

North American Fishing Club - Club helps members with new fishing techniques and tips on destinations and equipment. Free trial membership is available.

Bay Area Regional Fishermen - A group of fishermen who fish in the San Francisco Bay Area and surrounding regions. The group is open to anyone and everyone at no obligation or cost.

Scottish Federation for Coarse Angling - Information on Scottish coarse fishing. The S.F.C.A. is the national governing body for coarse angling in Scotland.

National Junior Angling Association - UK - Originally founded in 1957, Our aim is to promote junior and intermediate angling throughout the country and to encourage the youngsters to continue fishing into adulthood.

Fenton and District Angling Association - A club for the waters of Stoke on Trent Staffordshire, UK.

Amateur Fishermen's Association of the Northern Territory, Australia - Represents the interests of recreational fishing in the NT to ensure the quality of our sport.

Fox Valley Area Anglers - We are a multi species fishing club in Batavia, Illinois. The club holds tournaments from March thru October and an annual walleye and sauger tournament on the Illinois River.

Wildlife Legislative Fund of America - National organization whose sole purpose is to defend hunting, fishing, trapping and wildlife management.

New England OnLine Fishing Association - All the benefits of belonging to a Fishing Association without leaving your home, except to Fish.

Ohio Central Basin Steelheaders - An association of fisherman dedicated to the protection and promotion of steelhead fishing in Ohio and the Great Lakes.

Gulf Coast Troutmasters - Schedule, statistics, and entry form for The Gulf Coast Troutmasters Association.

Wey Valley Disabled Anglers Association - The WVDAA is a registered charity whose aim is to promote, assist and organize fishing for the disabled, look after the interests of Disabled Anglers and encourage fair competition between disabled and able bodied anglers.

Prospect Park Anglers Association - A New York City Park freshwater fishing club, located in Brooklyn, New York.

Sidney Anglers.com - The Sidney Anglers is a sports fishing club based in Sidney, BC, Canada.

Pasadena Sportfishing Club - A group organized to share fellowship with fishermen.

ISAC English Premier League - Individuals Sea Angling Club. The NFSA british specimen club champions.

Southern Kingfish Association - Founded in 1991, the saltwater fishing organization produces an offshore tournament.

New Haven River Angler Association - An organization dedicated to the preservation of the New Haven River fishery.

Tring Anglers - Details of our small coarse angling club based in Northwest Herts, UK.

Pike Anglers Alliance for Scotland - The purpose is to provide a democratically constituted organisation consisting of pike anglers supportive of the concept of conserving, protecting and promoting pike angling in Scotland.

LottaHooks Fishing Club - Members and visitors share information by message boards, reports, newsletters and articles relating the East Coast fishing and conservation issues.

Project Bobber - A non-profit organization dedicated to providing fishing tackle, and fishing opportunities to youngsters in need across the United States.

Worthing and District Piscatorial Society - Coarse Angling in the south of England for members and day ticket.

Monklands Coarse Angling Club - Coarse fishing in central Scotland, the club is home to many of Scotland's leading match anglers.