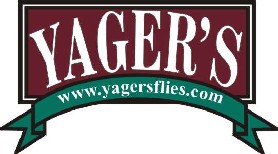 If you're looking for some really great deals on flies... then you need to click on the YAGER'S Link. I'm not kidding... Some of the best looking flies I've seen - at prices even I can afford! They have some good-looking recipes too... maybe I can twist their arm and grab a few to share with you. (They told me I could get some recipes... so, I can see another page being added soon... thanks)
The Hottest Deals you will find on Float Tubes will ONLY last until October 13th!

Plus, Get a FREE tube of Black Dog Boat Patch with any Tube or Boat purchased!